Matt & Lindy's Page
We're Matt Eary & Lindy Moebs.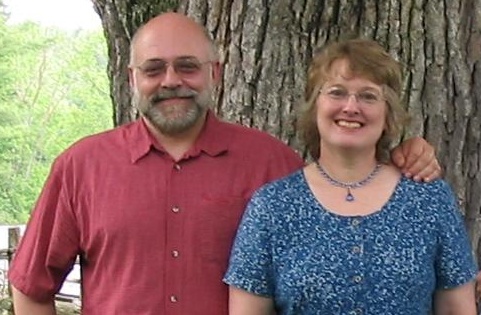 <-- Click the pic for more pictures!
Matt is a programmer at Rockwood Casualty Insurance Company and also does some freelance work as computer programmer and technician.
Lindy runs her business MuttWorks.
Lindy sings in local groups such as the Garrett Choral Society and plays piccolo & flute in the Garrett Community Concert Band and the Oakland VFD Oktoberfest Band.
Matt plays acoustic bass with the Sugar Foot Stompers traditional jazz band, plays piano, and plays French horn with the Garrett Community Concert Band. And he occasionally plays a character at Our Town Theatre in Oakland, MD.
See some Eary genealogy documents here.
Garrett County Schools of Yesteryear

by Alice Eary & Jean Grose