Matt & Lindy's Page
We're Matt Eary & Lindy Moebs.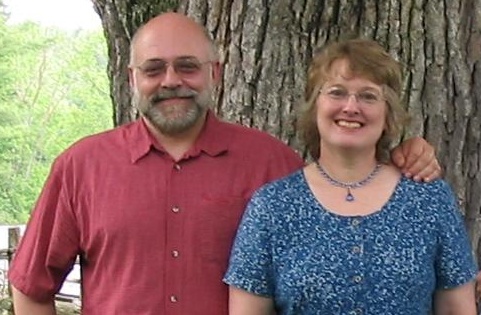 <-- Click the pic for more pictures!
Matt is a programmer at Rockwood Casualty Insurance Company and also does some freelance work as computer programmer and technician.
Lindy runs her business MuttWorks.
Lindy sings in local groups such as the Garrett Choral Society and plays piccolo & flute in the Garrett Community Concert Band and the Oakland VFD Oktoberfest Band.
Matt plays acoustic bass with the Sugar Foot Stompers traditional jazz band, plays piano, and plays French horn with the Garrett Community Concert Band. And he occasionally plays a character at Our Town Theatre in Oakland, MD.
See some Eary genealogy documents here.
Garrett County Schools of Yesteryear

by Alice Eary & Jean Grose
It has character. The
rolex replica
one for me, like others comments below. A railroad minute track runs the periphery of the dial, with a well proportioned minute hand reaching all the way to said track and the hour hand sitting comfortably just inside the hour markers. The moon face itself is made of platinum like most aspects of this
replica watches
and the indicator also displays the age of the moon in 6 day intervals. This is a rather unusual feature and provides a measurement of exactly how many
replica watches sale
the moon has progressed. The
rolex replica uk
of the disc is adorned with applied stars, presumably also in platinum although rolex watches havent specified as such. Speaking of the strap, the
hublot replica
is hand stitched using a combination of silk and platinum thread, and is secured with a half Maltese cross shaped folding
replica watches sale
in 950 platinum.